What to Look For in the Best Solar String Lights?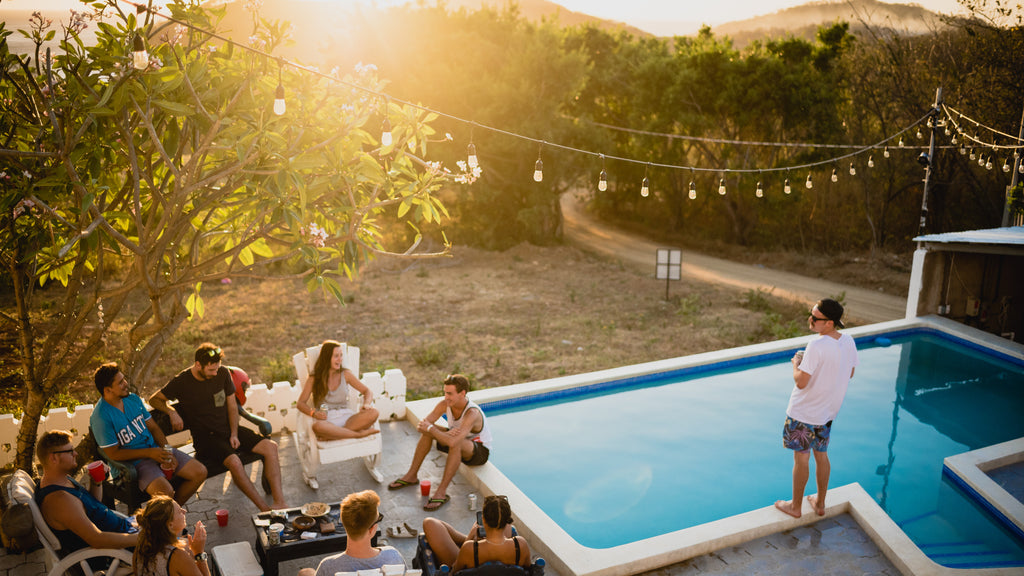 Your complete buying guide to solar string lights
Solar string lights can be the perfect addition to so many common household uses; gazebos, porches, teenage bedrooms, verandas, etc. People even love to use these string lights for Christmas trees in their backyards.
There are so many long-term advantages to using solar string lights, especially if they are LED. Harvesting the natural sunlight provided from the outdoors, solar lights use this energy source to power their high-quality lighting. Due to their eco-friendly nature, they have more sustainability and potential for better results, as seen with LED solar lights. LED lights last longer than their competitors and thus save you money in the long run.
You want all of these advantages and more in your solar string lights, but you don't know where to start. How do you know you are purchasing the right lighting for your parties, patios, backyards, and more. In this complete buying guide, we'll discuss how they can be used effectively, what to look for, best brands, and answer many of your unnerving questions.
Are solar-powered string lights effective?
Yes, solar-powered lights are more expensive up front in comparison to their competitor incandescent and other traditional options, but you need to understand the purpose of why you are buying them.
You are using these string lights to decorate your home for parties, holidays, and other important events—don't choose a string light with little to no longevity for all of these events. Solar string lights can last longer, which in turn saves you money. LED bulbs have a lifetime of 50,000 hours, fifty times the longevity of traditional light bulbs. Combine LED bulbs with the low maintenance features of solar lights creates the perfect combination for all your outdoor lighting needs.
Since outdoor string lights are used for decorative purposes and not the main lighting source, you don't want blaring bright lights. You want warm white vs. bright white, or something more subtle like fairy lights. Going solar is one of the most effective options as they are not nearly as bright as incandescent bulbs. This can be a drawback for people wanting solar lights for deck lights but perfect for creating the perfect ambiance at parties and gatherings.
If you prefer to buy eco-friendly and enjoy the more sustainable options, solar is most effective in helping the environment. There are no disposable batteries that you need to remove or additional carbon emissions from these outdoor lights. When you purchase outdoor solar string lights, you sleep easy knowing you're contributing to eradicating pollution out of your country by buying them.
What to look for before buying?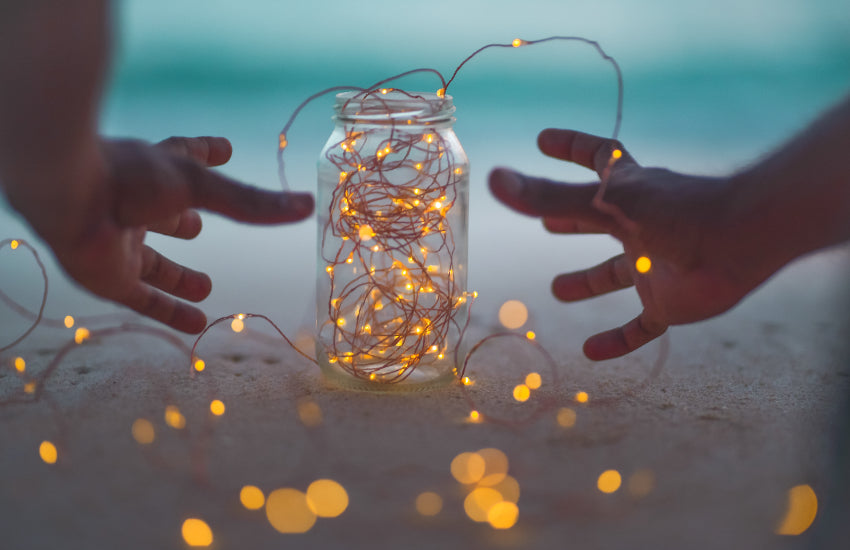 With so many solar string lights on the market, it can make it difficult to discern differences other than style and if you like the look of it. Below are the main things you need to look for before purchasing your outdoor string lights:
1. Number of bulbs
Before falling in love with a certain design, measure the length of string lights you need for your decorating purposes. If you have a larger patio you want to decorate, be sure to order string lights with more bulbs.
2. Bulb type
There are three different bulb types you may not be aware of; LED, Edison style, and globe bulbs.
We've mainly mentioned LED as the superior option if you want longevity, but if you want a specific look like warm white lights that give a traditional glow like from the 1900s, the Edison style is the approach you're looking for. There are several pros and cons to this option, so be sure to do your research if you really like this style.
Globe light bulbs fit the name as they can be extremely wider in comparison to traditional bulbs. If the pros outweigh the cons and you want a specific look globe, outdoor lights could be your optimal purchase.
3. Lighting modes
Lighting modes in your solar string lights decide how many decorating effects are added to your party. Several lights have different features for creating the perfect mood. Some have different named modes to show the change in timing for lights and whether they fade in and out. You may have heard of twinkle, twinkle flash, fairy light, energy-saving, etc. Depending on the brand you buy, they all have different names but create the same effects. Some even have a battery-powered remote that will allow you to change the modes in your lights comfortably. Determine ahead of time if you want a large variety of lighting modes or if you mainly just want one specific one.
How long do solar string lights last?
Several variables determine the longevity of your solar string lights; solar panels, bulb type, but an inexpensive solar light's lifetime is between two to four years.
If you're trying to determine how long your solar string lights will illuminate your outdoor gatherings, most typical solar lights will illuminate between four to twelve hours if the solar panel is in sunlight between six to ten hours. Understand what you need for your outdoor lighting needs, and you'll be illuminating your evenings with ease.
What are the best solar string lights?
With so many brands on the market selling what seems like the same products, how do you know you are purchasing the best solar string light? The best solar string lights all have the same qualities, sold from trusted brands and incredible reviews.
Don't be afraid to scour the internet to find the best brands for solar lighting. If you find solar string lights that fit your price and design, you'll want to make sure the brand is trusted. Below are several signs you are buying string lights from a great brand:
The brand sells a plethora of other solar light products. If their area of expertise is solar lights, then you know they will sell you quality solar string lights.

Check the brand's online reputation. If the brand has awful reviews, customer support, and a terrible website, you can assume this will show in their products.

Check to see if the brand has a blog. Brands passionate and love their products will try to share their knowledge with the world by answering their customer's questions in a blog.
Reviews are a glimpse into the future; they reveal the satisfaction or dissatisfaction of customers. Look for brands that have amazing reviews on not just the product you want to buy but the brand's other products. For example, you'll notice that Gigalumi's solar string lights have 4.5-star reviews across all products and not just one. Look for similar qualities when purchasing the perfect solar string lights.
Bottom Line
We've provided you with the necessary tips you need for finding your perfect solar string lights. If you need additional information regarding other solar lighting products or tips on solar lights, visit the premiere solar lighting blog for 2021.