Trendy Solar Lights for a Biofriendly Environment at your home
People in our current era want to style their homes in a trendy and fascinating way with modern light fixtures. They want it to feel warm and friendly, while also being careful of the environmental protection. It's one of the reasons why some people are turning to chic indoor and outdoor solar lights to brighten up their surroundings and feel homely.
Outdoor lighting is a hot topic today, and contemporary lights are certainly a focal point! As a result, designers and manufacturers provide a wide range of environment-friendly outdoor lights to suit all interests! If you're going for an entirely ultra-modern, classic, or antique interior and exterior aesthetic design, you'll need similar lighting to make a stylish look and save energy!
In addition to that, outdoor lights also play a major role in defining the exterior of your house as it is the first thing visitors look at. With our outdoor lights, shades of light customize a range of styles and can assist you in finding the ideal exterior lighting fixtures for your house. Perfect sizing and aesthetic factors are included to assist you in choosing the ideal traditional or contemporary outdoor luminaires.
You may just be imaginative and follow the lighting items at Gigalumi to acquire your own stunning and well-suited lighting without having to invest a lot of money! To give your home environment a boost, we have compiled a list of great light creations, each of which is special and has its own particular charm!
Charming Pathway Lights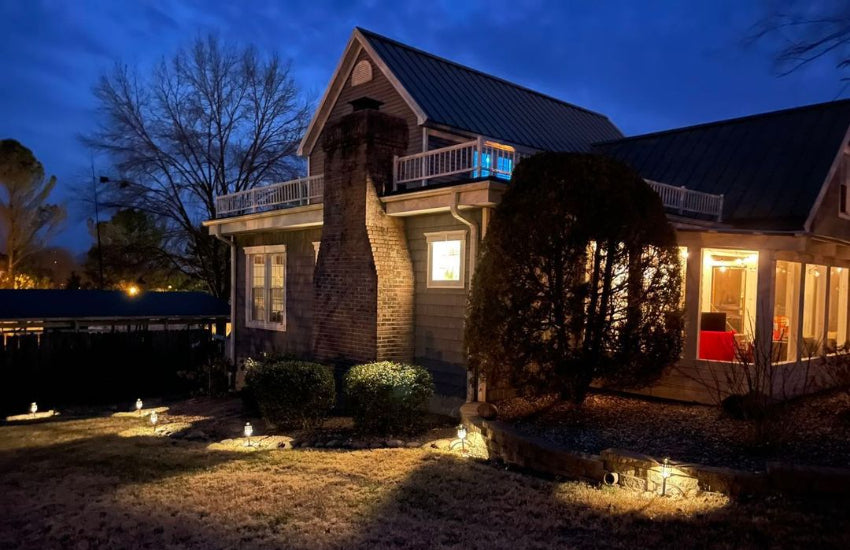 Pathway lights, as the name implies, are great decorative lights for lighting walkways around your house. Pathway lights provide the correct level and quality of lighting to improve the security, comfort, and attractiveness of paths, yards, terraces, and other locations.
Pathway lights are a low-cost, low-maintenance option to add warmth and brightness to your garden. They are not only a lovely visual item, but they also provide lighting to walkways and the boundaries of your yard or balcony. Pathway lights are available in a range of shapes and functionalities.
Decorative String Lights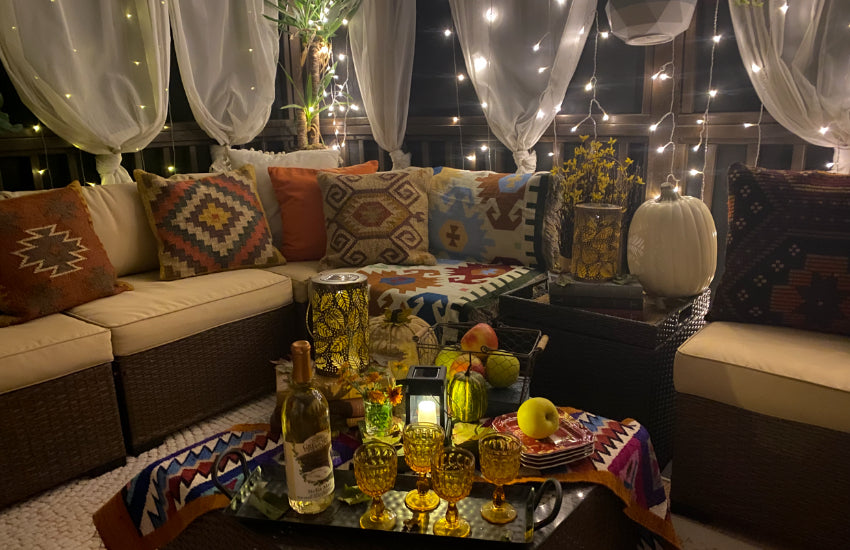 String lights in your bedroom can completely alter the appearance and ambiance of the room. Gigalumi provides highly efficient string lights for both indoor and outdoor use. They're a wonderful way to add some charm and beauty to any home, either you use them in a precise area or everywhere in your room.
String lights can be utilized to adorn your bedroom in a variety of different ways. You can, for instance, swing them from the roof or across the room's edge. You can also use them to make a boundary surrounding your bed or to illuminate a route leading to it. Furthermore, string lights are a simple way to make your bedroom appear beautifully adorned.
String lights can be used in a number of different styles in your bedroom. The most favorite aspect is that they are not at all extremely expensive. It's also a great option if you want to be more innovative with your bedroom design.
Practical Deck and Wall Lights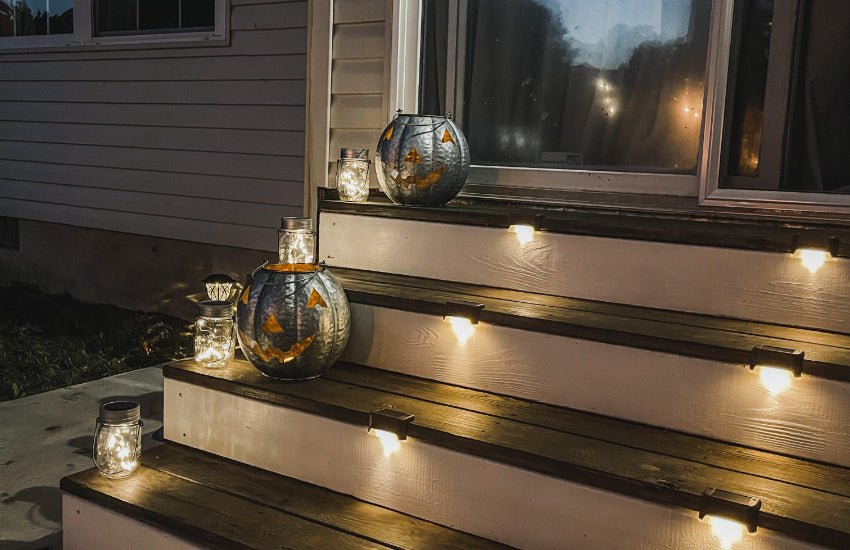 Your deck is among the most significant parts of your house since it is a location where you may socialize, dine, and chill. You want to get much more out of this place with aesthetic design, which involves using it late at night. For secure overnight use, deck and wall lighting are essential.
You expect your deck to look incredible, but it must also be safe. Fortunately, there are numerous alternatives for deck and wall lights that are both functional and attractive, allowing you to select the design that best complements your house.
Deck and wall lights are examples of decorative lights that enable you to choose which parts of your area to highlight and what aesthetics you wish to achieve. Lighting designs such as wall lights and deck lights are excellent for illuminating variations in altitude and unique focus areas.
Enhance Your Home Space With Eye-Catching Lights
Even if the alternatives are nearly unlimited, finding the correct home lights decor is a difficult challenge nowadays. Finding a simple light made of solid stuff at a reasonable price is really challenging.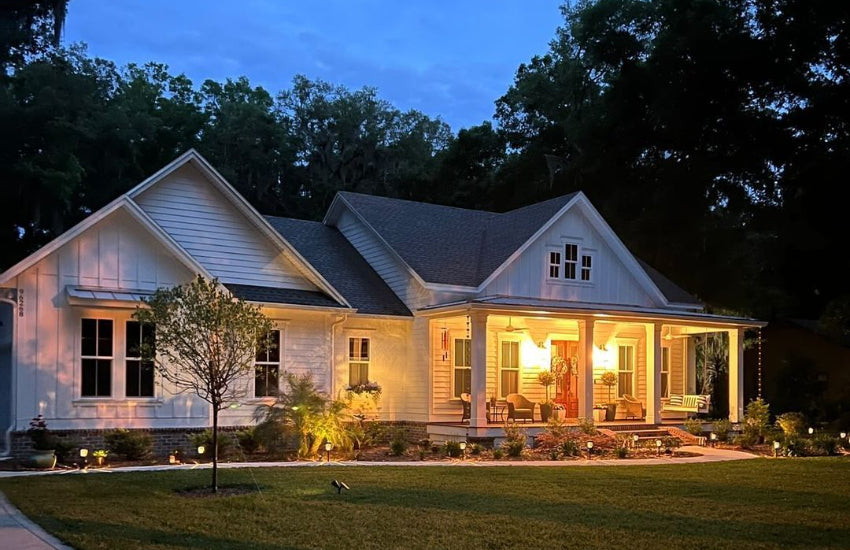 Lighting is the ultimate factor that clearly energizes our home since light stimulates shadows and adds dimension to our home. At Gigalumi, we have gathered a collection of incredible Lighting designs that you will undoubtedly love. These are here to fuel your creativity and fulfill all your demands to make your home classy!
Bear in mind that these preferences are worthwhile only if you want the exact lighting solution you have always desired. We are confident that once you have purchased your first light, you will gradually replace all of the lighting fixtures. So, with that in consideration, we encourage you to have a look at the home lights decor collection we have for you and transform your home into an illuminated beauty.
Gigalumi Provides Lights of Your Imagination
Lighting is one of the simplest, fastest, and most cost-effective ways to brighten and soothe your indoor and outdoor environment. We take pride in becoming a lighting provider, delivering a diverse range of creative and exclusive lights to our customers.
Our shop features lights from the world's most renowned lighting designers, all of which express elegance, creativity, and perfection. Lighting is more than a product to us; it's a lifestyle choice. We seek the world's most exquisite lighting fixtures, believing that they will change the way you think about light and shadow, vibrancy and color, design and excellence.
We believe that modern style does not have to be restricted, and our concept is to deliver "illumination for happiness" to our patrons. Browse through our modern light fixtures and you will discover a wide array of choices, from the most popular new designs to classic masterpieces, in a variety of price levels to suit your requirements and pocket.