Make your Easter even more memorable with amazing Solar lights
There are many celebrations during the year, so many festivities it can be hard to keep track of them all. However, there are some that really epitomises the essence of people's belief, faith, religion and history.
One of those events in the year is Easter. For Christians far and wide, this period signifies their belief and is a time when people celebrate the death and resurrection of Jesus Christ. So, you see how much of a big deal it is in the world today.  
Consequently, you would be looking to celebrate this historic event in a grand way. Easter celebrations are usually one of the most unique you can ever get to see. People with different interpretations of what they believe. But there is no denying the atmosphere of celebration that will fill the month of April. Therefore, you might be looking for fanciful decorations to commemorate Easter is where Gigalumi shines the brightest. What better way to make the Easter egg and bunnies flourish than with the most amazing and fascinating solar lights you can lay your hands on.
The variety of solar lights you can choose from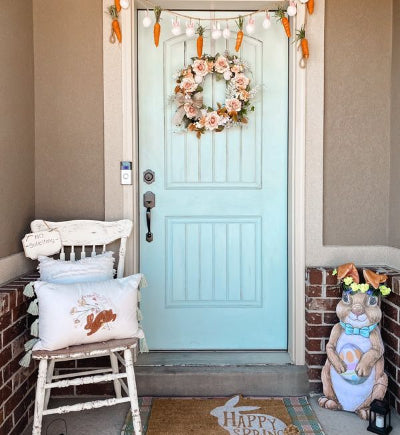 One of the reasons why Gigalumi can enhance your Easter decorations is the plethora of solar lights that are available. No two people are the same right? So if that is the case, people will have divergent choices for decorations. Therefore, if you are looking for a completely different solar light than the ones you are used to then Gigalumi has you covered. For example, the wide range of affordable pathway lights that can make your home, office and environment glow with the richness of Easter. So whether you are looking for lanterns like solar lights for your Garden, Gigalumi offers you a rich blend of solar lights tailor made for this Easter.
String lights are also some people's  choice when it comes to decorations and   this range of Gigalumi lights will surely make Easter even more worthwhile. With the Gigalumi Solar Rope lights and the fairy string lights, you can have the perfect ambience to belt out with confidence the soulful hymns that coincide with the occasion.
Are you thinking of having deck lights to go with the theme of Easter? Gigalumi offers you an amazing range of deck solar lights to match the celebration of Easter.  Imagine your wall all decked with solar lights that make the atmosphere absolutely magnificent and majestic.
Easy to install 
It can be frustrating when you are trying to decorate your home for an event and there is difficulty in installing some decorations. Imagine if you have a get-together later in the evening to celebrate Easter with a few friends and you keep battling with installing the lights for hours. But of all times in the year,  Easter is not one made for you to struggle,  this is why Gigalumi offers a great deal of satisfaction since it is really easy to install. Yes, solar lights are generally easy to install, but with Gigalumi you do not need any long instructional manual. Plus  you gave creative liberty to decorate the lights however you want. Furthermore, even after Easter, the solar lights can be used for other events.
Long lasting ability 
Think about how beautiful it will be as your kids are singing hymns in front of family and friends,  people lost in the chorus. Now, replace that thought with the lights going off while the kids get to the second verse of "Old Rugged Cross." No one, whether they be family or friends, will enjoy that moment and you definitely don't want to be the friend or family member that is remembered for something like that. Gigalumi solar lights for Easter are long lasting, whether they be the ring lights, garden lights, wall lights and even the deck lights. You can be sure that you never have to worry about lights-out.
Better Effect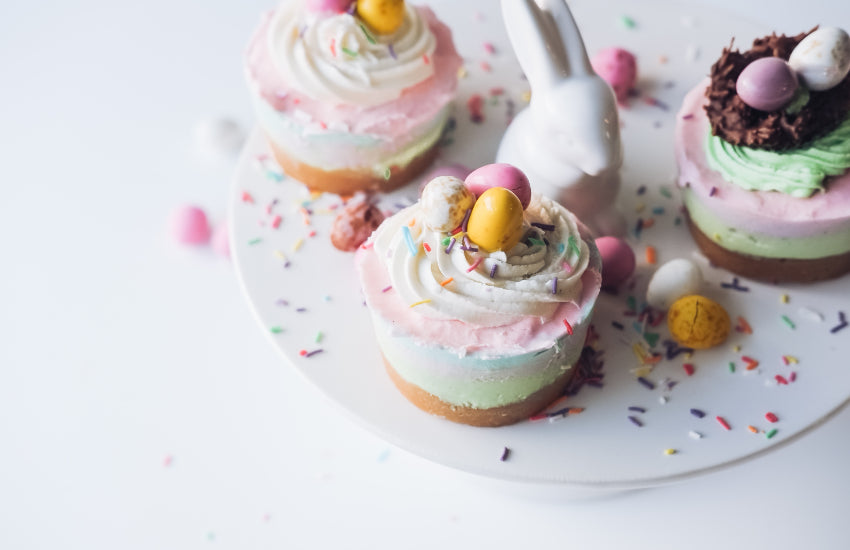 Celebrations are all about the atmosphere that surrounds it. Imagine someone celebrating their birthday by just lying down all day. It won't look like a celebration, but Gigalumi Solar light ensures that Easter becomes a time everyone can remember. The ambience that lifts up the mood of everyone present. The wide range of solar lights provides an incredible effect for not only the presentation but the overall aesthetics and interaction among people. Easter is a time when people come together to celebrate, Gigalumi thrives on this and provides the best atmosphere to make celebration a worthwhile event. So set the tone with the right lights today.
Forget about maintenance 
Nobody wants to start repairing and worrying about maintenance of all the lights in the building at a special time like this. People want to be able to celebrate, sing, eat and dance while the ambience provides a perfect platform. Gigalumi Solar lights for your Easter decoration offer incredible ease so you do not have to worry about maintenance. It is like one part of the celebrations has been sorted that you can now focus on other things.
Conclusion  
With Gigalumi Solar lights, Easter can be much more eventful and uplifting. People do not understand how important good light is for an event. Easter is not only an event but a celebration of a life well spent. It is only right that you choose decorations that capture such a celebration. Getting the right solar light for Easter this year can be a handful but with gigalumi you have one less thing to worry about. Plus, this range of solar lights is safe from any form of radiation so you can be sure that you and your family remain in perfect health while enjoying the Easter celebrations.
So, make that choice today with one easy step. Click here to see the range of affordable solar lights that are available. Gigalumi solar lights offer you the luxury of enjoying Easter and all other celebrations in the year, with amazing decorations that will make the events even more memorable.