How to Prepare for an Outdoor Autumn Party with Gigalumi
The nights are drawing in, kicking off the start of Cozy Season! It's a time for flannel pajamas, soft blankets, bonfires, crisp leaves, hot cocoa, fresh mornings, pumpkins, slow cooking and baking! Autumn is such a wonderful time to gather those near and dear to you and start to celebrate the season! There is nothing more exciting than pulling out the Fall décor from storage and starting to dress your mantle and porch with beautiful string decoration lights and other seasonal goodies. There is something kind of wonderful about returning home to dinner already cooked in the slow cooker and your house filled with the aromas of dinner! This list of slow cooker recipes, will help you have dinner on the table in no time!
1. Sweet Potato and Pesto Bread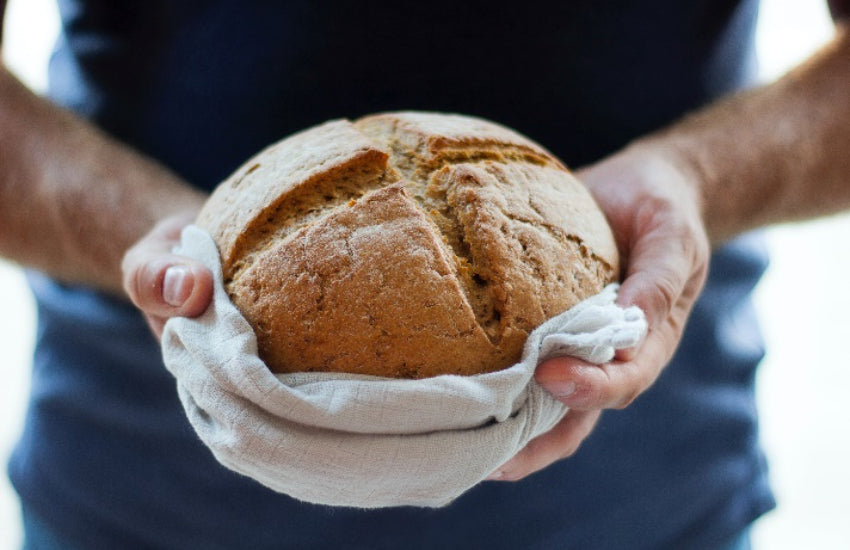 This sweet potato and pesto bread is going to be the star of your Fall dinner party. The bread is simple yet stunning and will quickly become a staple Autumnal slow cooker recipe. The recipe calls for canned sweet potato but it can be easily replaced with canned pumpkin. Using a good quality pesto will really elevate the dish further. After preparing for this tasty food, adorn your dining room and table with hanging mason jar lights to create a cozy and warm ambiance. The jars are solar powered and filled with tiny LED lights emit a warm glow.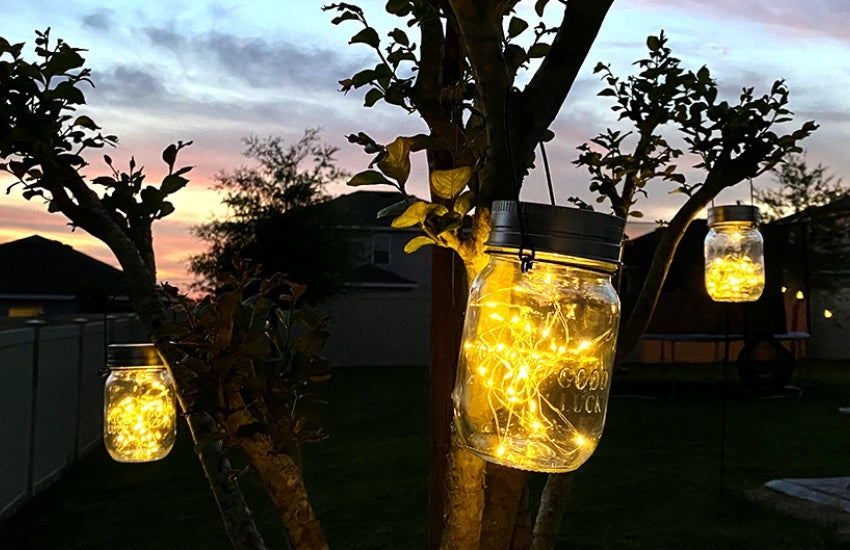 2. White Chicken Chili
For a perfect Halloween dinner idea, consider making this 'hands off' chicken chili. Once you have made this simple yet delicious chili once, you will see the benefit of keeping all of the ingredients in your freezer and pantry! It's a wonderful 'set and forget' style dish that still packs an enormous amount of flavor!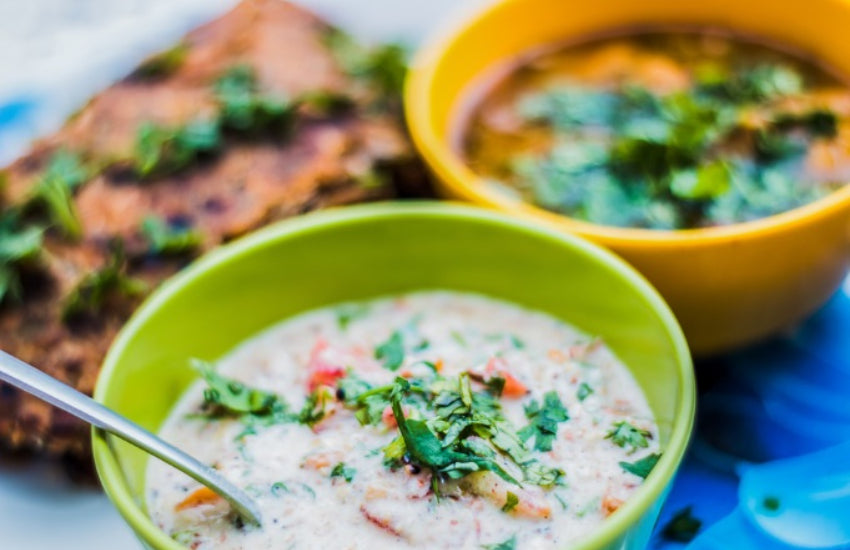 The kids have bundled up and ready to go out trick or treating. You have decorated the table with pumpkins and beautiful mason jar lights – the scene is magical, ethereal and cozy. The creamy white chicken chili is simmering in the slow cooker ready to be ladled, piping hot, into serving bowls for the perfect Halloween evening supper! Then, while you are waiting for the coming guests, line the entrance of your pathway with these perfectly seasonal crackle glass hanging light to guide your family home safely.
3. Satay Chicken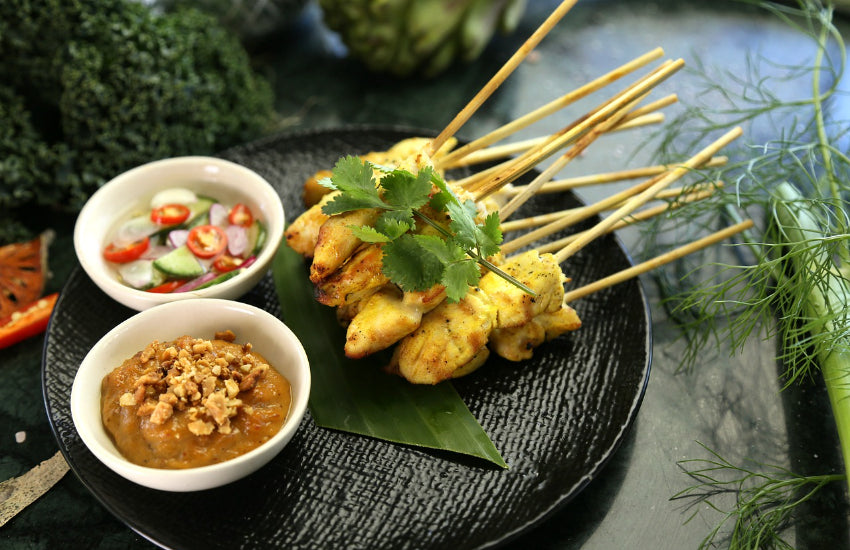 You will love this inspiration for a warm and comforting Fall dinner ideas! This chicken peanut satay contains pops of soy, ginger, chili and garlic which really make the dish sing. It is another 'set and forget' style dish with no prior prep work other than mixing all of the ingredients into the slow cooker. Don't be put off by the inclusion of chicken thighs, they contain a little more fat than breasts and that ensures that your dish doesn't dry out. However, you can use any cut that you are comfortable cooking.The combination of aromatics and spices will fill your home with the most beautiful aroma.
4. Beef Stew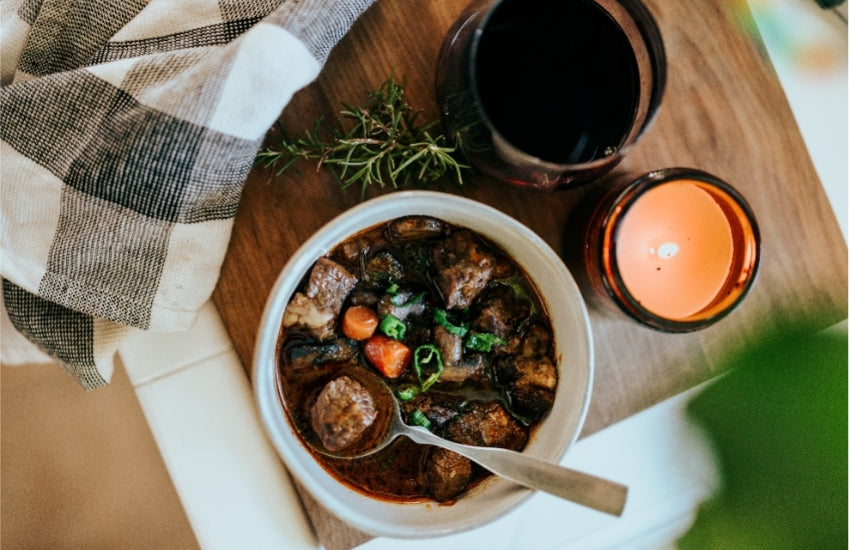 It really wouldn't be autumn without the first stew of the season! Nothing really represents 'comfort' like a steaming hot bowl of umami goodness.
There are many different types of slowly cooked beef across multiple continents and cuisines.  The French braise their beef in red wine, some Asian recipes include soy and sugar, and in the UK, they often slow cook in cider or ale. However, the premise is the same: stews are comprised of cheaper cuts of beef, with a higher fat content, cooked very slowly over multiple hours. The result is an absolutely delectable dish and an incredible aroma.
Despite the simplicity of this dish, it can make a cozy family dinner, and it makes for an elegant fall supper with friends. Once the initial searing and vegetable preparation is complete, the dish requires no further labor bar an odd stir about half way through the cook time.
This leaves you plenty of time to create your fall tablescape. Adorn the table with a scattering of pumpkins, stunning string lights, LED mason jars, and some faux fall foliage for a real autumnal celebration meal!
5. Blueberry Dump Cake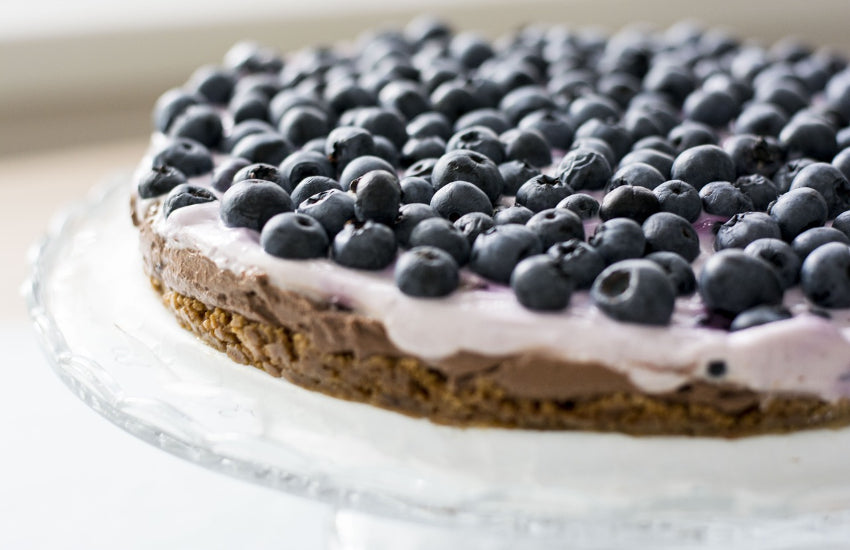 You know how easy crockpots make life as far as having dinner ready on the table after a long day at work. But, did you know that the slow cooker can actually also make dessert?! This blueberry dump cake is an absolute keeper – when you need a lazy dessert or have unexpected guests and need something that can utilize the contents of your pantry: this is your recipe! The 'cake' itself is very easy to prepare, hence the name. You simply prepare/open all of the ingredients, mix together and 'dump' them into the crockpot – voila! The ingredients are shelf stable and are things that you can have on hand all of the time: blueberry pie filling, yellow cake mix and butter. Another great thing about this recipe is that you can adapt it to clear out your fridge; you can substitute pie filling types and also switch it out for any fresh berries that you have on hand rather than the pie filling. A hot a cozy dessert is ready for when you need it!
What are you waiting for? Just prepare for an outdoor autumn party with Gigalumi and the above recipe!