How to Choose the Solar Powered Exterior Wall Lights
With the increase in the popularity of solar-powered exterior wall lights, it has become a trend among homeowners to install these lights. In fact, they are an excellent choice for those who want to add some drama and beauty to their outdoor spaces. Now you may be wondering how do I choose the right one.
No worries. We got you covered. Here are the top 6 things to consider before you choose the solar-powered exterior wall lights.
1. Look for several color options
The first step in choosing an exterior wall light is to decide on the color. Most outdoor light emits a soft white or amber-colored light, but you can choose the color according to your needs. If you prefer an outdoor feel, go with a darker shade of blue or purple that can be seen from far away.
Moreover, the color-changing solar-powered exterior wall light is also a great option. You can use such bulbs to create a soft, comfortable, romantic festive atmosphere in your garden when you are holding a party, sitting with friends, or relaxing with your family in the evening.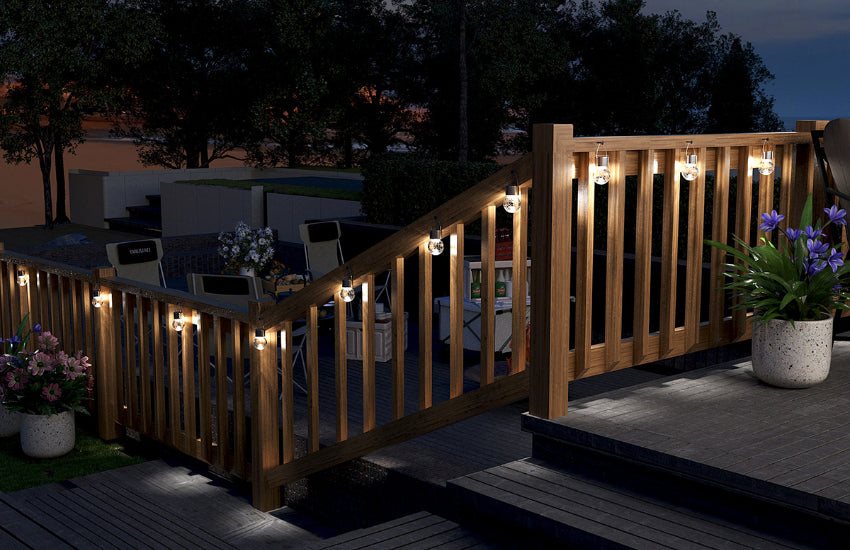 2. Find out what type of bulb it is
LEDs are an excellent choice for exterior wall lights. They're more energy efficient and durable than other types of light bulbs, so they'll last longer and require less maintenance than the fluorescent or incandescent versions. In addition to being more environmentally friendly, LEDs have a brighter light output than other types of lights.  
You may be wondering whether you should use LED or CFLs (compact fluorescent) as your primary source of illumination on your home's exterior walls. Both types of bulbs offer similar brightness levels and can be used interchangeably in many applications; however, they differ in how they're designed.
LED technology is newer than CFL technology—and still evolving rapidly—so it offers better energy efficiency over time.
3. Get the right solar panel
The solar panel is an important part of solar-powered light as solar panels convert solar energy into electrical energy that is used to light up the bulb. There are different types of solar panels, such as monocrystalline, polycrystalline, and amorphous. Each type has its pros, cons, and specifications. The Conversion rate and life span of panels vary greatly.
Although you can choose solar lights according to your needs; however, solar lights with panels having 20. 5% conversion rate with 1. 2W monocrystalline silicon is the best for outdoor garden decoration. Hence, always choose solar lights that have solar panels with a high conversion rate, are covered by a sturdy shield and have a warranty and long service life.
4. Check the battery type
Solar panel is mounted on the light, which converts solar energy into light energy. Most solar lights charge themselves during day time for almost 6-8 hours, which is sufficient to keep the solar-powered wall lights on an entire night.
However, the problem arises when your location is in a place where the sunshine is not that much—less than 6 to 8 hours. If this is the case with your location, then you also need to keep an eye on your solar battery.
Usually, rechargeable batteries used for solar outdoor lights have a maximum battery capacity of 2,000 mAH, and the recommended value for exterior wall light is around 800 mAH. Choose a solar-powered exterior wall light that has higher solar power wattage of solar cells and high capacity of the rechargeable batteries.
5. Pay attention to the right lumen value
Lumen value is an important factor to consider while purchasing solar-powered exterior wall lights, as it determines the brightness of solar lights. You need different brightness levels for different occasions. For instance, you might need a dim light for a night party to make the environment more romantic and a bright light to brighten up your garden. This factor becomes more important when you purchase a solar-powered exterior wall light that has a single brightness level.
The ideal lumen value for small lights for your garden can range from 100 to 300 lumens, while the value in 600 to 900 is good for big lights. But always chooses lumen value according to your needs.
However, there are solar lights that have adjustable brightness levels. Hence, it is highly recommended to choose the light that have an adjustable brightness level so that you can adjust the brightness level as per the occasion.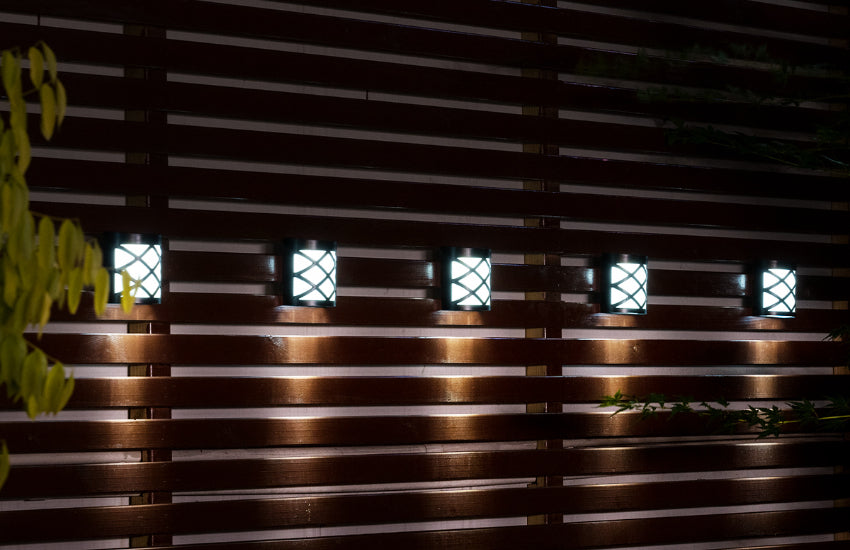 6. Choose a model that is easy to install
Last but not least, your lights should be easy to install. Choose the model that has a fastener and can easily be installed on hedge and pentrough areas. Such models are easy to install as you just need to assemble the solar light and tighten the fastener width to adjust the light at the relative installation site. In addition, you can also choose wall-mounted lights.
Furthermore, also pay attention to the durability of the material used to make the solar light. As you have to mount or install it on the wall, its material should be durable and can endure extreme conditions.
There are many factors to consider when you are looking for the best solar-powered exterior wall lights. Make sure you consider all the above-mentioned factors and weigh them against each other before deciding. You will be able to find the perfect solution for your home improvement project if you follow this guide!